✦
m
c
k
i
n
s
e
y
Miki or Xena ✦ 14 yr old white paragirl lesbian nd ✿ elle/fae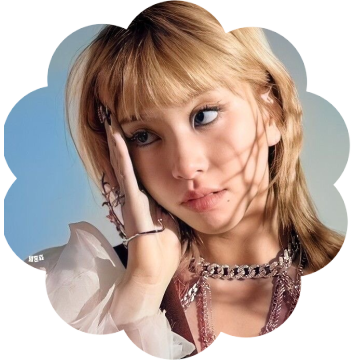 i also use Nyséki & McKinsey btw

✿ my loves making websites, bts ♡, CATS, girls, mythology, kali uchis, drawing, bunnies, opossums, reading, minecraft, kung fu panda
✿ links retrospring • main • priv • spotify • prny
✿ before following
currently learning french! i mainly tweet about kpop & shows i like, i spoil & livetweet. idc who follows if u dont fit my dnfi, okay to req if private, i'll block u if see something i dont like coming from u. not ok with kys jokes, i'm a btspopper (support bts pop) & i use a typing quirk!

✿ don't follow
-13 or 17+, not friendly, u don't like me/my interests, dont like spam, dont support they/them + he/him lesbians, neos, xenogenders etc, kpop stan that gets into fan wars, orbit that throws groups under the bus, ot7 aghase, heavy nctzen, or u don't stan bts.

✿ more 2 know
do not follow if u dislike bts or their fans, i dont want that on my tl. don't use the word lesbo referring to me if u are non-lesbian. don't call me rude names or slurs. ill block if you frequent slur discourse or if u support jackson wang, jae and jay park, or lucas from wayv.
✿ need 2 note
i fixate on elast & wonhyuk HEAVILY, i change prns and names a lot, dont use they unless i ask, dni interact if ur +18 /srs.
✿ ults
bts jungkook yoongi tae, cherry bullet remi chaerin, elast wonhyuk wonjun, gidle soojin, cignature jeewon semi, izone yuri yujin, pixy dajeong lola, purple kiss dosie ireh

✿ semi ults
txt yeonjun hyuka soob, snsd taey tiff, kingdom mujin chiwoo, ateez wooyo hwa yeosang, rocket punch sohee juri suyun, ghost9 shin kangsung, hot issue yebin dain yewon, loona yeojin yves

✿ regs
mirae junhyuk yubin, rv seulgi joy, svt hoshi hao, ses shoo, twice mina tzuyu, ive rei yujin

✿ solo
jisoo jennie rosè, ningning, ot4 rv, mark taeyong kun johnny ten haechan (nct), ot6 got7, all x-izone members

✿ learning
kep1er, blingbling, blitzers, bvndit, majors, lucy, everglow, gwsn, wjsn, nu'est, lightsum, golcha
✿ kpop
bts txt elast p1h got7 mirae itzy rv chebul shinee purki svt iz*one kingdom ateez ro punch gidle ive snsd bol4 suggi baby vox kara exid ichln ses pixy ghost9 h-issue cignature tbz dreamnote loona

✿ western
tinashe kali uchis halsey lorde zayn malik adele sabrina carpenter rina sawayama normani doja cat zendaya madison beer meg the stallion rihanna ariana cxh